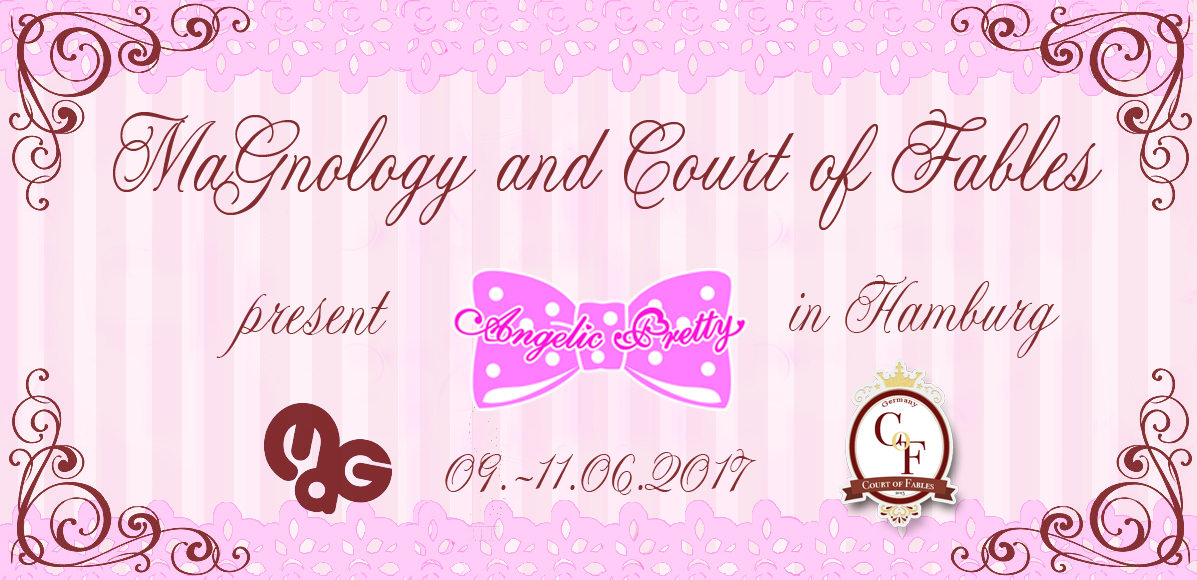 Aufmerksame  Follower unserer Court of Fables Facebook Gruppe werden es schon mitbekommen haben, doch für alle anderen, die kein Facebook nutzen haben wir hier nochmal eine Zusammenfassung zu unseren aktuellen Court of Fables Events.
~~~~~~~~~~~~~~~~~~~~~~~~~~~~~~~~~~~~~~~~~~~~~~~~~~~~~~~~~~~~~~~~~~
Mai 2017 "Victorian  Forest – High Tea im Märchenwald"
Event Link: https://www.facebook.com/events/1852918941625535/permalink/1902093990041363/
In Zusammenarbeit mit Frills'n'Lace Magdeburg laden wir euch im Frühling in das "verwunschene" Schloss Heinrichshorst ein. Euch erwartet eine Kutschfahrt durch den zauberhaften Wald rund um Schloss Heinrichshorst, ein Bring & Buy, leckere Speisen und Getränke, Tombola und mehr. Lasst euch mit uns zusammen von der einzigartigen Location, in der Nähe von Magdeburg, verzaubern und gemeinsam ein schönes Wochenende verbringen.
Tickets: SOLD OUT. Vielen Dank 🙂
~~~~~~~~~~~~~~~~~~~~~~~~~~~~~~~~~~~~~~~~~~~~~~~~~~~~~~~~~~~~~~~~~~~~~~~~~~~
9.-11. Juni 2017 "Magnology & Court of Fables präsentieren Angelic Pretty in Hamburg"
Event Link: https://www.facebook.com/events/437471506591235/
Tickets: www.angelicpretty.eventbrite.de
Zusammen mit dem Team der MaGnology Hamburg freuen wir uns, dass wir die Designer von Angelic Pretty erstmals in Deutschland begrüßen dürfen.
Euch erwarten 3 Tage lang volles Lolita Program. Gemütliches shoppen im Fashionbereich der Convention, eine Modenschau mit der neuesten Kollektion des japanischen Modelabels Angelic Pretty, ein spezielles Lolita-Only Programm im Court of Fables Zelt* sowie am Sonntag ein Brunch* und eine Dampfschifffahrt* mit dem Historischen Dampfschiff "Schaarhörn" durch die Speicherstadt Hamburg. Natürlich gemeinsam mit den Gästen von Angelic Pretty.
* Zutritt/ Teilnahme nur mit speziellen Tickets. Alle Informationen dafür findet ihr im Facebook Event.