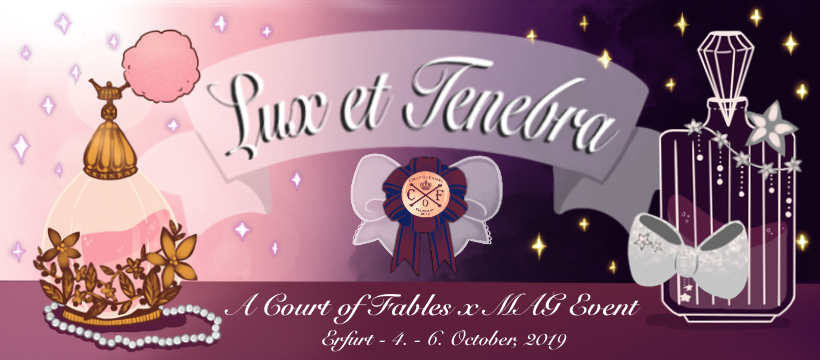 Auch dieses Jahr wird Court of Fables auf der MAG Erfurt ein Event extra für Lolitas, Brolitas Oujis und Aristokraten veranstalten.
Natürlich beehrt uns auch wieder Besuch aus Japan. In den nächsten Tagen bringen wir dazu Licht in die Dunkelheit.
Licht und Dunkel. Sweet, Classic und Gothic. Gegensätze, die sich ergänzen.
Weil wir diese Facetten der Mode so lieben, lautet das Thema für dieses Jahr Lux et Tenebra ❤.
Überrascht uns mit hellen und dunklen Coords. Zeigt uns Farbverläufe, Sonnenauf- und Untergänge, Sternenhimmel und alles was Ihr im Thema sehen könnt. Wir sind gespannt und freuen uns auf Euch.
Wir freuen uns auf "BABY, THE STARS SHINE BRIGHT", die an allen Tagen bei Lux et Tenebra auf der MAG 2019 zu Gast sein werden.
Euer Court of Fables Team